Campus Housing, Student Engagement and Persistence: A Multi-Institutional Study
Recruitment of participating institutions has been a success! Next up: Participating institutions prepare for the NSSE 2018 administration and complete the ACUHO–I Campus Housing Index.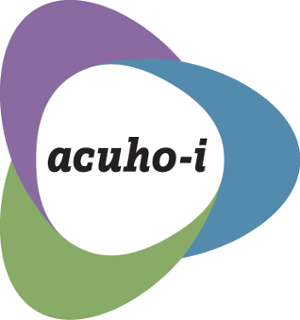 We are happy to report that 75 NSSE 2018 institutions have been selected for a sponsored study of students' living arrangements and their engagement and retention. Participants receive a free sophomore oversample (NSSE's standard administration includes first-year students and seniors), waived registration fee, and retention report using enrollment records obtained from the National Student Clearinghouse.
NSSE researchers plan to examine the relationship between students' residential conditions, their engagement, and ultimately their persistence. To be eligible, institutions must participate in the 2018 NSSE administration and the 2017-2018 administration of the ACUHO-I Campus Housing Index (institution-level data collection on campus housing; usually completed by administrators in the campus housing office). The targeted student populations for the study are first-year, sophomore, and senior students attending a bachelor's-granting institution in the U.S. This study is funded by the Sponsored Research Grant program through the Association of College and University Housing Officers-International (ACUHO-I) Research and Educational Foundation.
Additional Items
To gain an improved understanding of students' living conditions, students will be asked an additional set of questions about their on- and off-campus living arrangements (similar to the Topical Modules). The additional item set can be viewed here.
Contact
We have reached capacity for the study. If you would like to be considered if an opening becomes available, please email Bob Gonyea, the study's principal investigator, at nsseliv@indiana.edu.
Questions about your NSSE administration?

Participating institutions – please continue to communicate with your assigned Project Services team about your NSSE administration. Because the teams work with hundreds of other institutions as well, it may be helpful on occasion to remind them you are in the housing study.

Questions about the housing study?

Please direct any study-specific questions to nsseliv@indiana.edu, or you may contact study researchers directly by email:
Participating Institutions
76 institutions participated in the study. We are indebted to the assistance of the following institutions that made this study possible:
Alfred University (Alfred, NY)
Auburn University (Auburn, AL)
Austin Peay State University (Clarksville, TN)
Bard College (Annandale-On-Hudson, NY)
Benedictine College (Atchison, KS)
Benedictine University (Lisle, IL)
California State University San Marcos (San Marcos, CA)
California State University, San Bernardino (San Bernardino, CA)
Capital University (Columbus, OH)
Central Christian College of Kansas (McPherson, KS)
Chowan University (Murfreesboro, NC)
Clemson University (Clemson, SC)
College of Mount Saint Vincent (Bronx, NY)
College of Our Lady of the Elms (Chicopee, MA)
Curry College (Milton, MA)
Dean College (Franklin, MA)
Delta State University (Cleveland, MS)
Earlham College (Richmond, IN)
Eckerd College (Saint Petersburg, FL)
Governors State University (University Park, IL)
Hanover College (Hanover, IN)
Hobart and William Smith Colleges (Geneva, NY)
Howard University (Washington, DC)
Jacksonville State University (Jacksonville, AL)
Jacksonville University (Jacksonville, FL)
Jefferson (Philadelphia University & Thomas Jefferson University) (Philadelphia, PA)
Le Moyne College (Syracuse, NY)
Lee University (Cleveland, TN)
Louisiana State University and Agricultural & Mechanical College (Baton Rouge, LA)
Loyola University Chicago (Chicago, IL)
Lyon College (Batesville, AR)
Millikin University (Decatur, IL)
Mississippi State University (Mississippi State, MS)
New York University (New York, NY)
Niagara University (Niagara University, NY)
Northern Illinois University (Dekalb, IL)
Oglethorpe University (Atlanta, GA)
Pitzer College (Claremont, CA)
Quinnipiac University (Hamden, CT)
Rochester College (Rochester Hills, MI)
Rockford University (Rockford, IL)
Rutgers University-Newark (Newark, NJ)
Seattle University (Seattle, WA)
Siena Heights University (Adrian, MI)
Southeast Missouri State University (Cape Girardeau, MO)
St. John's University-New York (Queens, NY)
Stockton University (Galloway, NJ)
Susquehanna University (Selinsgrove, PA)
Syracuse University (Syracuse, NY)
Texas A&M University-Kingsville (Kingsville, TX)
Texas State University (San Marcos, TX)
The Evergreen State College (Olympia, WA)
The University of North Carolina at Greensboro (Greensboro, NC)
The University of Tennessee Martin (Martin, TN)
The University of Texas at Arlington (Arlington, TX)
University of Central Arkansas (Conway, AR)
University of Charleston (Charleston, WV)
University of Colorado Colorado Springs (Colorado Springs, CO)
University of Kansas (Lawrence, KS)
University of Louisiana at Lafayette (Lafayette, LA)
University of Minnesota Duluth (Duluth, MN)
University of New Haven (West Haven, CT)
University of North Carolina at Charlotte (Charlotte, NC)
University of Northern Iowa (Cedar Falls, IA)
University of Richmond (Richmond, VA)
University of San Francisco (San Francisco, CA)
University of the Cumberlands (Williamsburg, KY)
University of the Virgin Islands (Charlotte Amalie, VI)
University of Utah (Salt Lake City, UT)
University of Wisconsin-River Falls (River Falls, WI)
Wayne State College (Wayne, NE)
Wheaton College (Norton, MA)
Willamette University (Salem, OR)
Wingate University (Wingate, NC)
Winthrop University (Rock Hill, SC)
Worcester State University (Worcester, MA)