SPSS Syntax: Residence Life Syntax
Excel Graphing Template: Residence Life Graphing Template
Successful residence life programs create an environment that promotes "seamless learning environments" (Kuh, 1996) with both curricular and co-curricular learning and engagement. Residence life staff may use NSSE data to assess how well their programs and facilities foster important forms of engagement, including course learning, social integration, experiences with diversity, and a supportive campus environment. The three figures below compare full-time, first-year students of traditional age (under 21) who live on campus with those living off campus on selected measures of engagement, diversity, and perceptions of the campus environment. Students classified as living on campus reported living in a "dormitory or other campus housing" or "fraternity or sorority house" while attending college.
Results from NSSE 2014 indicate that first-year students living on campus spent, on average, around two more hours per week than their off campus counterparts in each type of activity: preparing for class, participating in co-curricular activities, and relaxing and socializing (Figure 1). While first-year students living on and off campus had similar amounts of discussions with people of a different race or ethnicity, first-year students living on campus had more conversations with students with economic backgrounds, religious beliefs, and political views other than their own (Figure 2). Finally, on campus students, more than their peers who lived off campus, said their institution substantially emphasized providing support to succeed academically, providing opportunities to be involved socially, providing support for their overall well-being, and attending campus events and activities (Figure 3).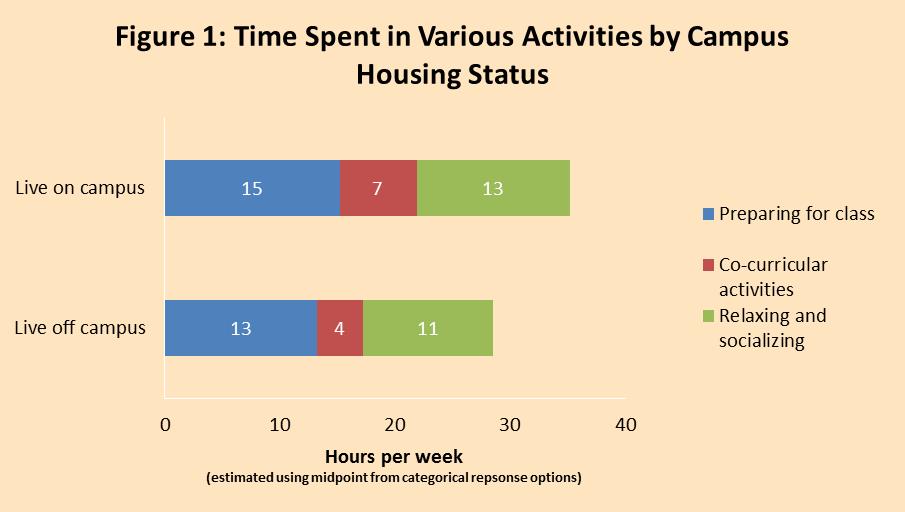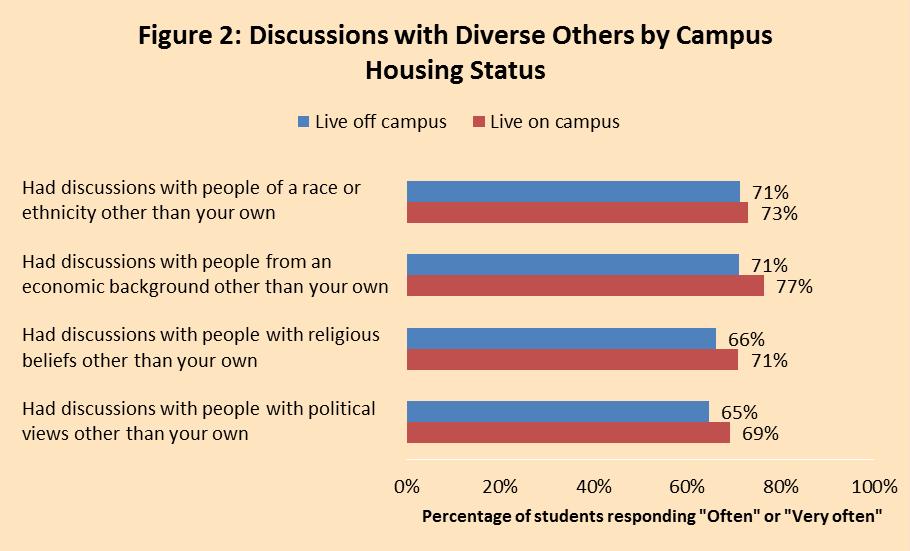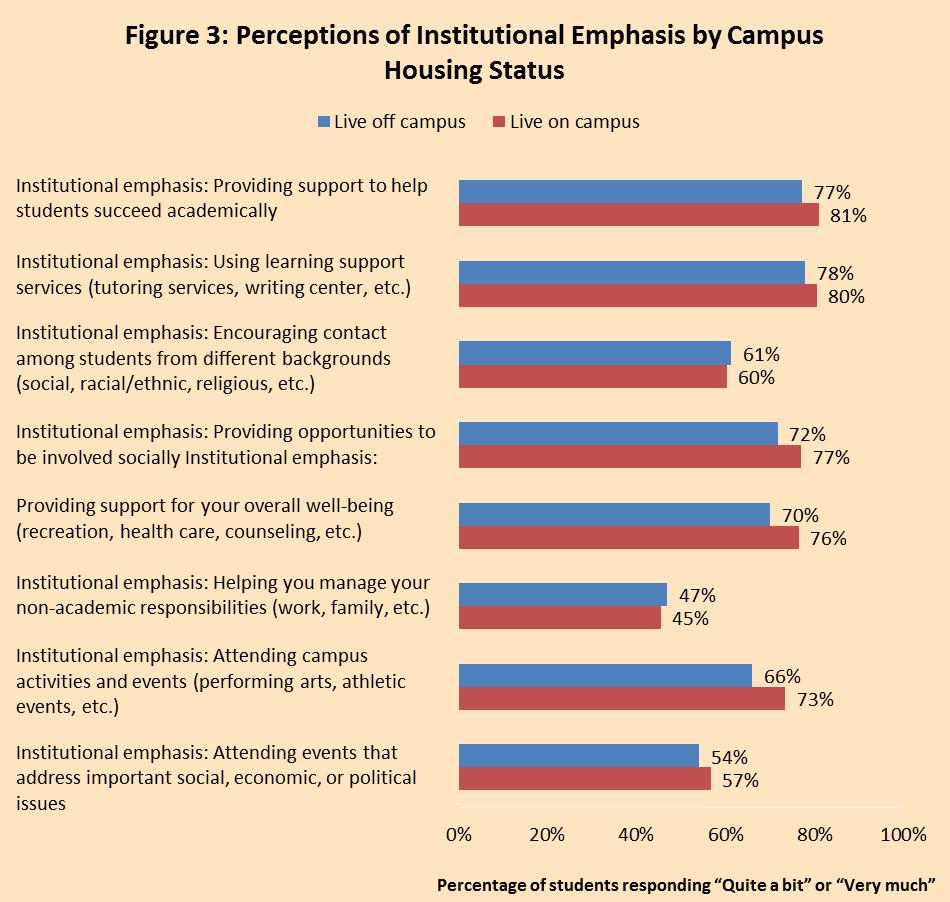 For more information on these results and other ideas for connecting NSSE results to specific campus programs and units, see the
Lessons from the Field
and NSSE's
Annual Results
.
Kuh, G. D. (1996). Guiding Principles for Creating Seamless Learning Environments for Undergraduates.
Journal of College Student Development
, 37(2), 135-48.