FSSE has moved all administration and reporting functions to a Qualtrics portal that contains several dashboards. A portal account is required to have access. FSSE administration contacts at currently registered schools can request a portal account. The old FSSE interface log-in prior to 2021 will not work.
Already have access to the FSSE Qualtrics portal (only for administrations after 2021)? Go to the FSSE Portal Login
Want to register for FSSE 2023? Registration opens August 29, 2022
Looking for data and reports for administrations before FSSE 2021? See the NSSE Interface.
Setting Up Your FSSE Qualtrics Account for First Time
After your FSSE registration has been approved, you will receive an email from "FSSE Survey" stating an account has been created for you. That email will include your unique FSSE username and a password. Use that information, and click the link in the email that says "complete your account setup." From there you can change your password.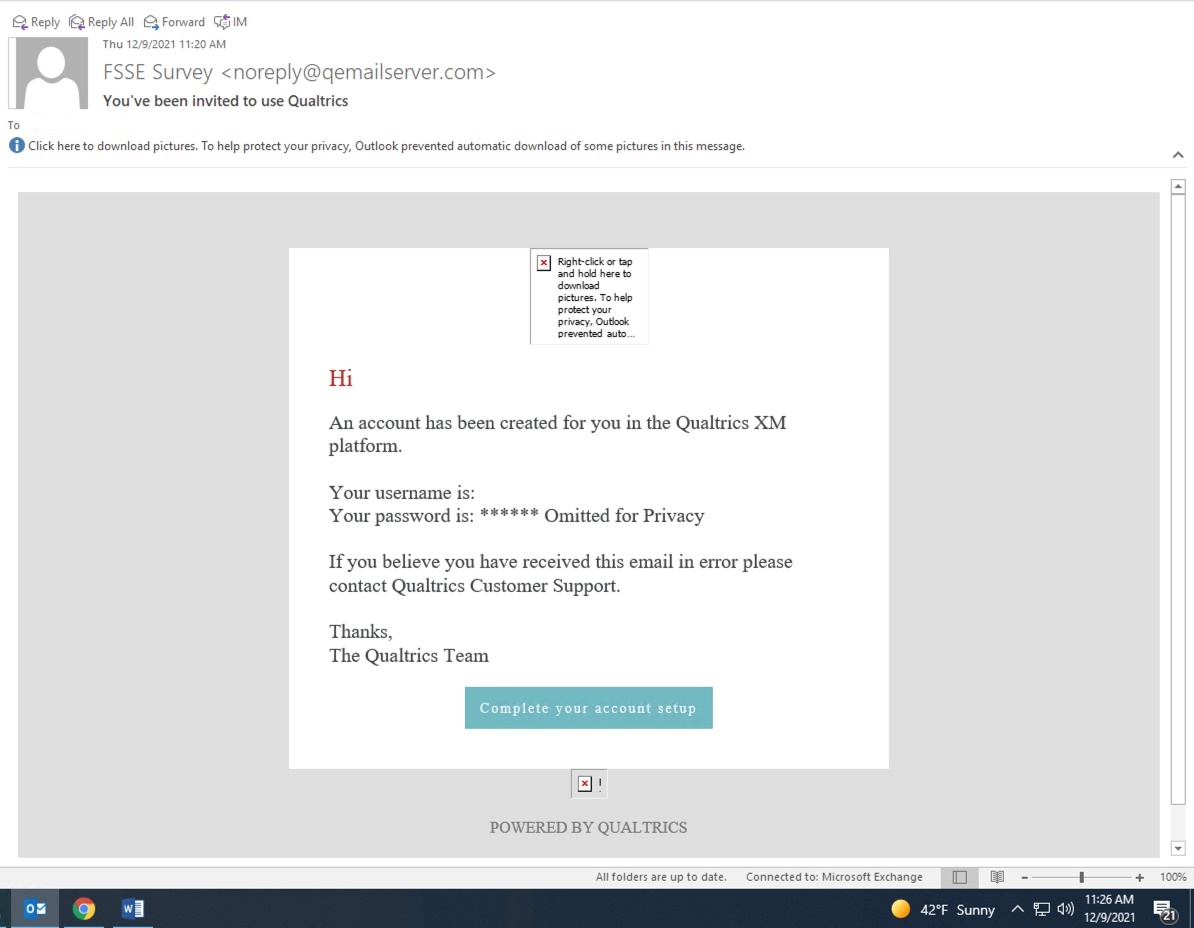 Forgot Your Username or Password?
Your unique username is your work email with "#fsse" at the end. For example, joesmith@iu.edu#fsse. If for some reason this does not work, use your email address without "#fsse". Go to the FSSE Qualtrics portal, enter your username and click "Forgot your password?".
If you have any questions or issues, email fsse@indiana.edu.