2020 Summer Institute dates will be announced soon!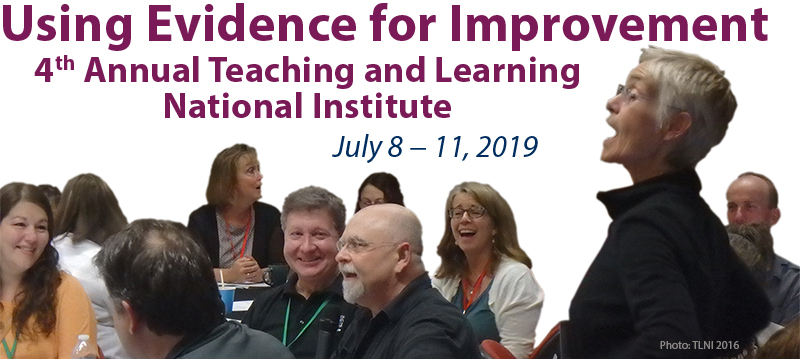 Apply now for the 4th Annual Teaching and Learning National Institute!
Participating campus teams will develop evidence-based action plans aimed at improving effective instructional practices, student engagement, and student learning and success. The teams will also develop strategies to engage their full-time and part-time teaching colleagues in elaborating and institutionalizing their action plans.