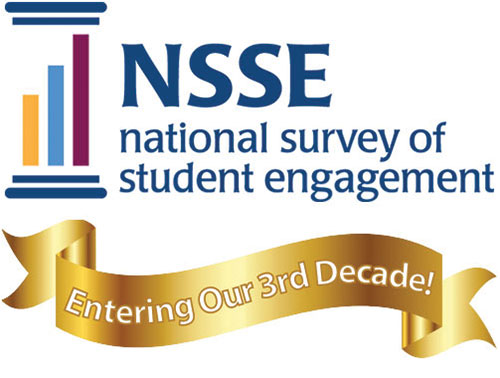 We are thrilled to celebrate twenty years of NSSE! Since its first national administration, in 2000, NSSE has helped focus the national discourse about college quality on teaching and learning and has provided more than 1,600 colleges and universities diagnostic, actionable data to inform the improvement of undergraduate education.
To plan for NSSE's 3rd decade, we're conducting a series of listening sessions (see a summary of our first session here) and activities to gather input from NSSE institutional contacts, administrative leaders, assessment and institutional research professionals, faculty and staff, and higher education scholars regarding current needs and concerns about undergraduate education and student success. We are eager for input on the following questions:
What aspects of student learning and success deserve further study?
What is on the assessment horizon that NSSE should take into account?
What are anticipated campus and state data and reporting needs?
What suggestions do you have for NSSE's third decade?
Record your responses to these questions on NSSE's 20th Anniversary Feedback Form.